The greatest auction in the history of Corvettes is just around the corner, and it's going to be one for the books! In April, Carlisle Car Auction is going to be hosting a two-day classic and collector car auction at the Carlisle Expo Center in Pennsylvania, and one of the original 300 1953 Corvettes will be up for grabs! Serial #100, one of the first 40 or so to be sold some 70 years ago, will be crossing the auction block on Friday, April 21.
This is a rare opportunity to own a piece of Corvette history, as in the past 70 years, almost 2 million Corvettes have been built and sold, but this is the 100th one ever created! The National Corvette Restorers Society (NCRS), the premier authority on all things Corvette, has judged only 60 '53s all time, and over the last five years, only 16 '53s are known to have sold, most through "as seen on TV" auction houses. Currently, there's only one other known active sale for a '53, and it's part of a non-auction/boutique dealership sale. With this '53, it's the first time such an iconic and rare ride will be made available by Carlisle Car Auction.
This '53 was built in October of 1953 and delivered by Tom Hoskins of Hoskins Chevrolet in Chicago to a prominent man of the time, Cyrus Rowlett (C.R.) Smith. Mr. Smith was the founder and CEO of American Airlines from 1934-1968 and again from 1973-74. He was also a Major General who served his country and as the wartime deputy commander of the Air Transport Command during World War II. He also served under President Lyndon B. Johnson as the United States Secretary of Commerce. Mr. Smith is regarded as one of the titans of U.S. airline history and when he passed in 1990, was laid to rest within the hallowed grounds of Arlington National Cemetery.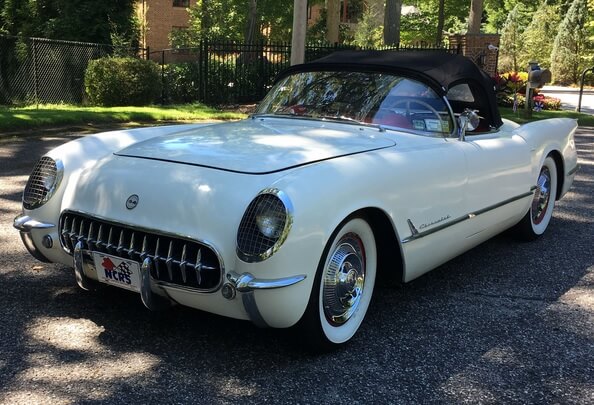 Carlisle Car Auction: 53 Corvette Details
This 53 Corvette that will be part of the Carlisle Car Auction has changed hands multiple times since Mr. Smith's ownership, but there is meticulous documentation of its ownership record. Its engine number is 535454, and there are many original elements to the car too, including valve cover (one of 305 produced), 3836066 special Corvette cylinder head, body, and specially engineered open drive shaft two-speed power glide automatic transmission, which was all-new for the Corvette only. The '53 also retains its original vacuum bag molded fiberglass body made by Lunn Laminates of Huntington, New York, which is currently adorned by a 2019 repaint in acrylic lacquer formulated in the Delaware factory of E. I. du Pont de Nemours. Under the trunk bulkhead is the #100, further solidifying its place in the production line. This is not a restoration piece, though it has been re-painted. It's also won numerous awards, including as recently as 2021 when it was tapped as the NCRS' Top Flight Award winner.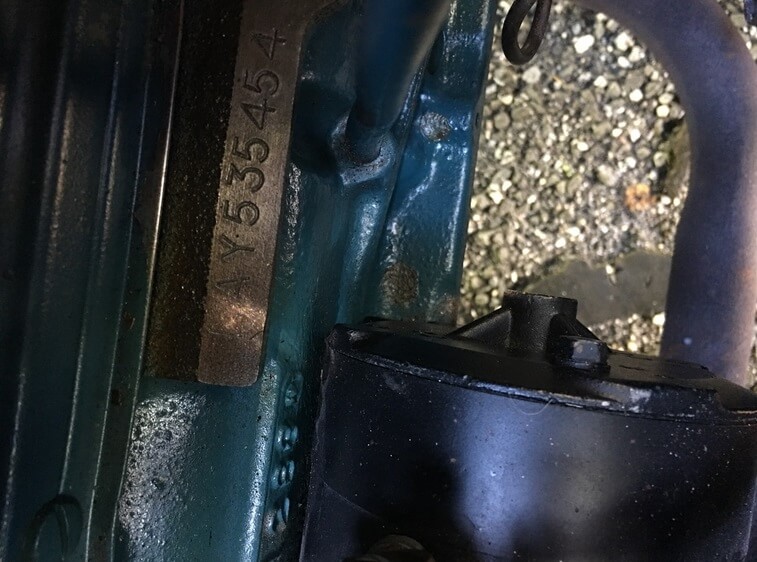 Corvette Event Information
The Carlisle Car Auction starts at 12 p.m. each day, and this '53 Corvette is going to be the main attraction. The Spring Carlisle Collector Car Auction takes place in conjunction with Spring Carlisle, a five-day event that includes an automotive flea market and car corral. Spring Carlisle happens April 19-23 at the neighboring Carlisle PA Fairgrounds and welcomes nearly 100,000 guests from around the world. There's reciprocating admission to the events too, meaning by attending one, you can easily and conveniently attend the other.
If you're a Corvette enthusiast, don't miss this once-in-a-lifetime opportunity to own a piece of history. To learn more visit CarlisleEvents.com or call 717-243-7855. For complete information on the auction, including even more details on this '53 Corvette, call 717-960-6400 or visit CarlisleAuctions.com.