The Corvette Chevy Expo Show is an annual event that takes place on the island of Galveston, Texas (2023 dates announced). It is a celebration of all things Corvette, with hundreds of iconic sports cars on display and thousands of enthusiasts in attendance.
The show is organized by the Gulf Coast Corvette Club, a group of dedicated Corvette owners who come together to celebrate their love of the car and to raise money for charity. The event has been held every year since 1993, and it has grown in popularity over the years.
The Corvette Chevy Expo takes place over the course of a weekend, usually in the month of October. It is held at the Moody Gardens Convention Center, which is located on the Galveston Seawall. The convention center provides a spacious and convenient location for the event, with plenty of room for the hundreds of Corvettes on display, as well as for vendors, sponsors, and spectators.
Food, Drinks, Activities and Corvette Chevy Expo Events
The show itself is a sight to behold, with a wide variety of Corvettes on display. There are classic Corvettes from the 1950s and 1960s, as well as newer models that have been modified and customized. There are also a variety of special exhibits, including a display of rare and one-of-a-kind Corvettes, a collection of vintage racing cars, and a showcase of the latest Corvette models.
In addition to the Corvettes on display, the Corvette Chevy Expo also features a number of activities and events for attendees to enjoy. There are live bands playing music throughout the weekend, and a variety of food and drink options are available. There are also raffles and auctions, where attendees can bid on a wide range of Corvette-related items, from signed posters and memorabilia to actual Corvette parts and accessories.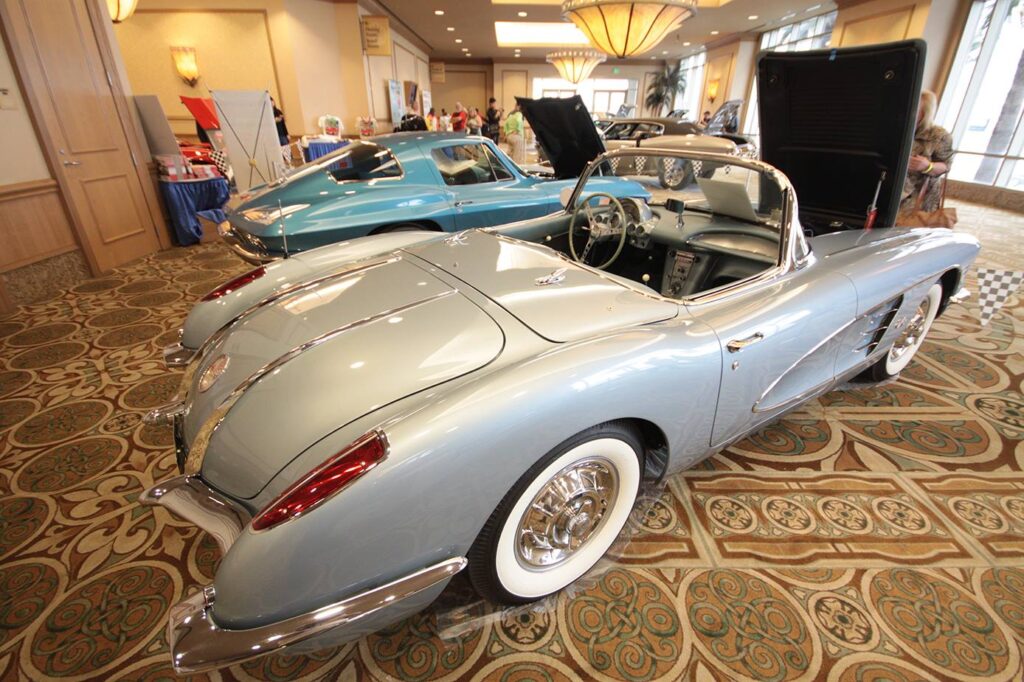 Highlights of the Corvette Chevy Expo Show
One of the highlights of the Galveston Corvette Show is the parade of Corvettes that takes place on the final day of the event. This is a chance for attendees to see all of the Corvettes on display in one place, as they make their way through the streets of Galveston. The parade is a popular attraction, and it draws large crowds of spectators who come out to see the beautiful sports cars.
Another popular event at the Corvette Chevy Expo Show is the car show competition. This is a chance for attendees to show off their own Corvettes, and compete for awards in a variety of categories. The categories include Best in Show, Best Interior, Best Engine, and more. The winners of the competition are chosen by a panel of judges, and they are awarded trophies and other prizes.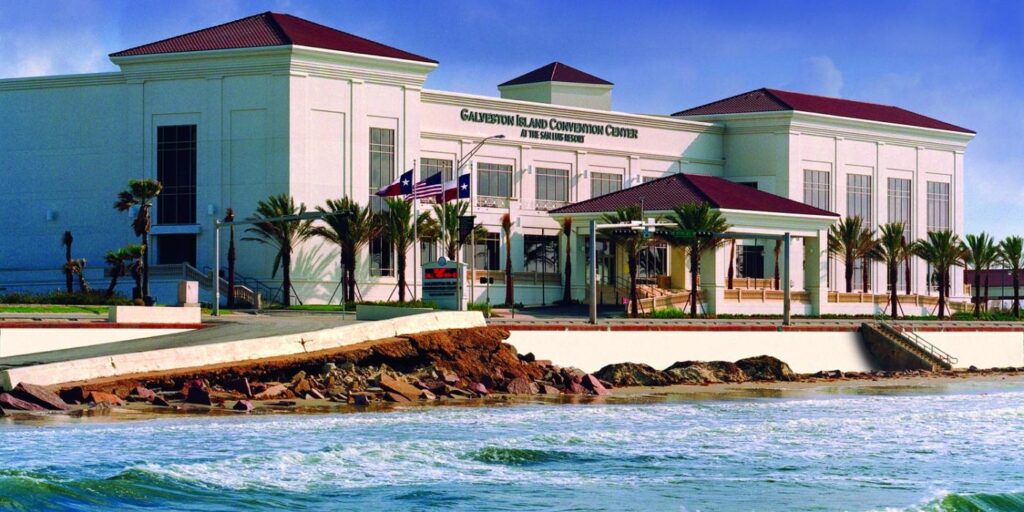 If You Love Corvettes… this show is for You!
The Corvette Chevy Expo Show in Galveston, Texas is a great event for anyone who loves Corvettes, or for anyone who is interested in learning more about these iconic sports cars. It is a celebration of all things Corvette, and it is a chance for enthusiasts to come together and share their passion for the car. Whether you are a seasoned collector or a new enthusiast, there is something for everyone at the Corvette Chevy Expo Show.