Alright, my fellow gearheads, it's time to rev those engines and talk about one of the baddest sports cars on the market: the Chevrolet Corvette. This baby has been around since 1953, and let me tell you, each year it gets better and better. And now, GM has given us the ultimate gift: the C8 Z06 model with a V8 engine in the back. Yeah, you heard that right – this is a mid-engine masterpiece.
But we're not here to just drool over the Corvette (although let's be real, it's hard not to). No, we're here to talk about a drag race that's been making waves on the internet. Brooks from DragTimes decided to pit the mighty C8 Z06 against the McLaren Artura. That's right, we're talking American muscle versus European sophistication.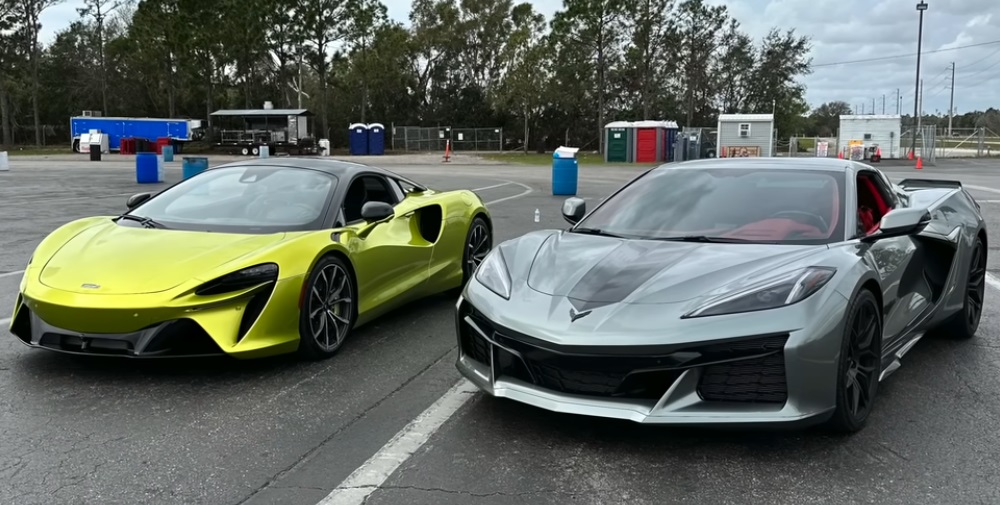 C8 Z06 has a Stronger Launch
The Artura is McLaren's first hybrid sports car, and it's a beauty to behold. I mean, have you seen those sleek lines and that sexy engine? This baby is packing a twin-turbo V6 engine and an e-motor that work together to give it a whopping 671 horsepower and 531 pound-feet of torque. And with up to 11 miles of electric range, this baby is not messing around. It can go from 0 to 60mph in just 3 seconds and hit a top speed of 205mph.
But don't count out the 2023 Z06 just yet, my friends. This beast is a thing of beauty. It's got a mid-engine layout that gives it some serious handling and acceleration, and its 5.5-liter V8 engine with a flat-plane crank feeds power to the rear wheels. With 670 horsepower, the Z06 can blast from 0 to 60mph in a blistering 2.6 seconds and hit the quarter-mile mark in just 10.5 seconds. And with a top speed of 195mph, this baby is no slouch. Those are just a few of the C8 Corvette Z06 specs.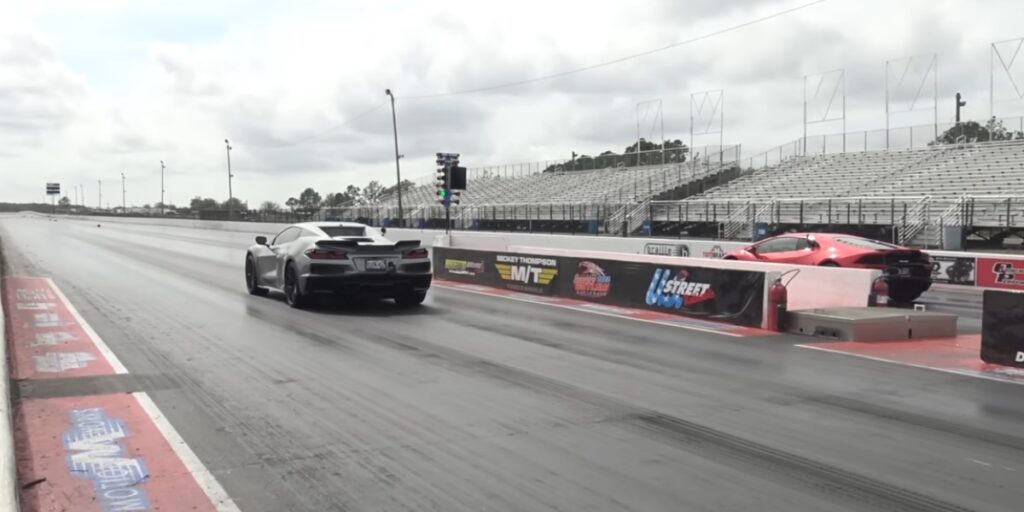 In the end, the Arture has the Serious Acceleration
So, who's going to win this race? It's a tough call. Both cars are lightweight and packing some serious power, but there can only be one winner. As the countdown ends, the C8 Z06 launches on takeoff like a bat out of hell, leaving the Artura slightly behind. But don't count the European supercar out just yet – once it gains traction, it revs up and speeds forward, leaving the C8 Z06 to sniff its fumes. The electric motor gives it some serious acceleration, and before you know it, the Artura has won the race with ease.
Now, don't get me wrong – the C8 Z06 engine is badass and it shows on the racetrack. But in this race, the Artura came out on top. But hey, at least he got to witness two of the coolest cars on the planet go head-to-head. And really, isn't that what it's all about?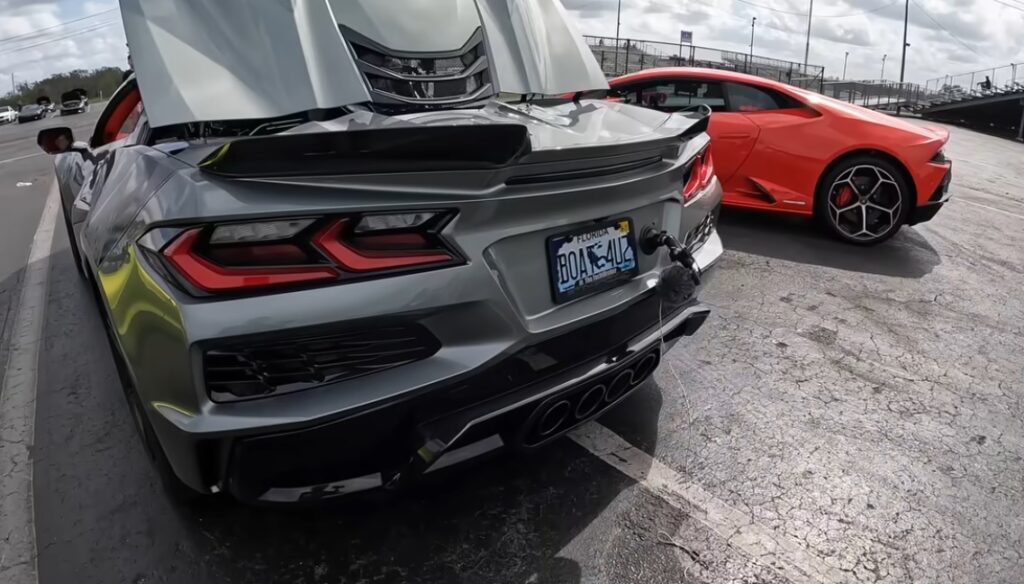 The C8 Z06 is a Game Changer for Supercars
The Corvette has come a long way since its debut in 1953, and the new mid-engine layout of the C8 Z06 models is a game-changer. But the McLaren Artura is a force to be reckoned with, and it's clear that hybrid technology is the future of sports cars. So, my fellow car enthusiasts, let's sit back, buckle up, and enjoy the ride. Feel free to watch the full version of the race using the link below: