The C6 Corvette was released in 2005 as the first brand-new generation of Corvettes in almost 20 years, and the sports car has made quite an impression on Corvette lovers ever since its debut. You can learn them and more when you read on to discover 10 incredible Corvette facts that you didn't know about the C6… be ready for some great tidbits of information.
1) The C6 Could Reach 60 MPH in 3.4 Seconds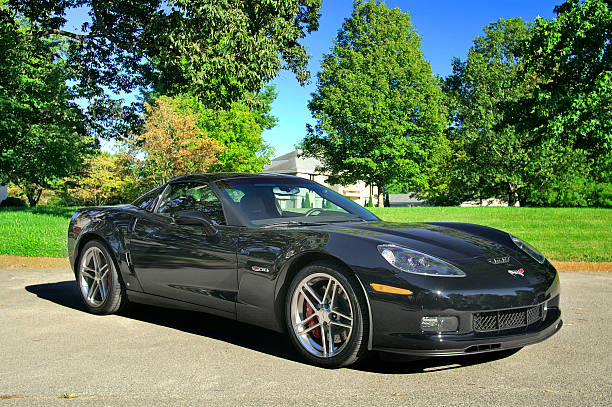 The 2008 Chevrolet Corvette is an example of this design and boasts a 3.5/4.4-seconds 0-to-60 time, making it one of the fastest production cars in history at that time. The chassis design is based on that of the 2006–2007 Chevrolet Impala, with a stiffer frame and larger tires for better handling. It's powered by a 6.2 L V8 LS3 engine which produces 430 hp and 424 lb-ft of torque.
2) It Had a Top Speed of 195 MPH
The 2005-2007 Corvette Z06 was also a great performer. It had a top speed of 195 MPH and could accelerate from 0 to 60 in 3.5 seconds. At that time this was an unbelievable time to own a Corvette. This eventually led to the revolution of muscle cars on the streets as we know them today.
3) The C6 Corvette was the First Model with an Aluminum Frame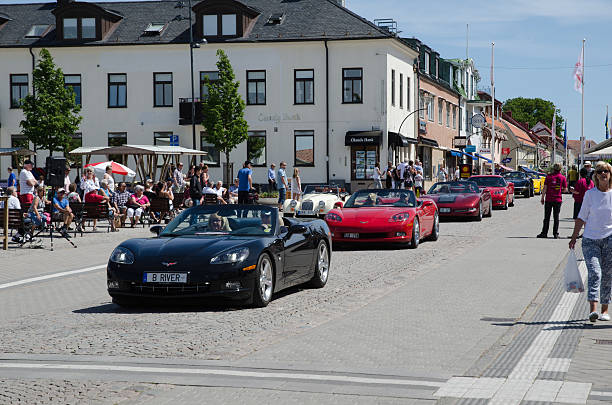 The 2005-2007 C6 was the first Corvette with an aluminum frame, and that's not all. It also had an independent rear suspension for better handling, improved braking systems, and can be fitted with a 5.7-liter LS2. The six-speed manual transmission is also new to this generation of Corvettes (only option for the Z06; special request for automatic) – while a six-speed manual or six-speed automatic is available on the base Corvette model.
4) The C6 Corvette was Available with a 6.0L LS2 V8 Engine
The LS2 V8 engine was rated at 400 horsepower and 400 lb-ft of torque which was produced in the 2005-2007 base models. The powerplant was an updated version of GM's LS1 found in the previous generation's Z06, including a lighter crankshaft, forged aluminum pistons, and connecting rods. The engine also featured variable valve timing and Active Fuel Management (AFM). AFM is a system that shuts off four of eight cylinders under light loads to improve fuel economy. In 2008, the C6 was upgraded again to the LS3 engine.
5) The C6 Corvette is Equipped with a Six-Speed Manual or Automatic Transmission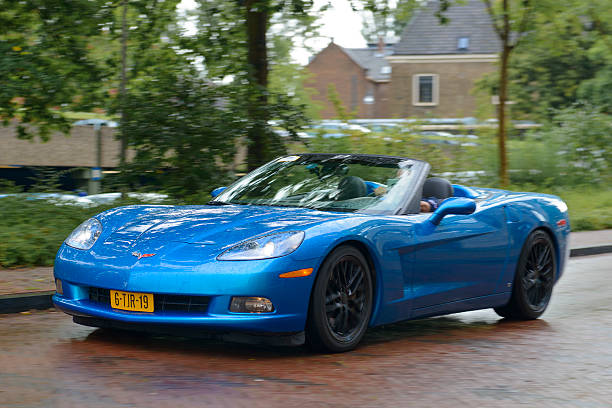 One of the best features of the C6 Corvette is that it can be equipped with either a six-speed manual or an automatic transmission. The 2005-2007 LS2 engine can produce 400 horsepower in manual form or 400 horsepower in automatic, making it one of the most powerful sports cars on the market at that time. The LS3 was introduced in the 2008-2013 models and pushed out 430 horsepower with both transmission models.
6) The C6 Corvette was Available with Active Handling and Magnetic Selective Ride Control
The C6 also offered more advanced features like Active Handling and Magnetic Selective Ride Control. These features helped drivers to maintain control of their vehicles during emergency maneuvers or when driving on rough terrain. To this day, Magnetic Selective Ride Control is one of the best suspension systems for performance cars in the world.
7) The C6 Corvette was Available with Brembo Brakes
The Corvette has always been a performance car, and the C6 is no exception. From 2005-2013, it was available with Brembo brakes, which are known for their aggressive performance and stopping power. The C6 also came standard with leather seats: Leather upholstery has long been an option on Corvettes, but it became standard in 2007.
8) The C6 was Available with a Bose Audio System
The 2007 Chevrolet Corvette comes with a Bose Audio System that includes an AM/FM stereo, CD player, and six-disc in-dash changer. The system also features four speakers, two tweeters, and two subwoofers.
9) The C6 Corvette was Available with XM Satellite Radio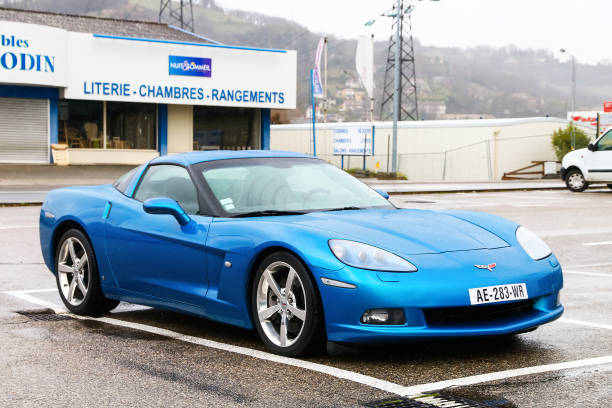 The Corvette came equipped with XM Satellite Radio as a standard feature in 2005. The service, which was included in the price of the car, offered over 150 channels of commercial-free music, news, sports, and entertainment. The only catch is you have to subscribe to the service.
10) The C6 Corvette Convertible was the First Model with Factory Powered Retractable Top
The Corvette Convertible has been around since 1953 when it was introduced as a sleek two-seater. The original 'Vette had a base price of $3,500, and this price remained relatively unchanged for the first few decades of production. In 1998, Chevrolet introduced an all-new fifth-generation model that they called the C5 Corvette Generation. It was at this point that they began to offer power retractable tops on their convertibles. In 2005 the automatic powered top became a standard feature on all C6 Corvette Convertibles.