Corvette resto-mods, also known as restoration-modification projects, involve taking a classic Chevrolet Corvette and updating it with modern technology and performance enhancements. These types of projects have become increasingly popular in recent years, as more and more enthusiasts look to combine the style and nostalgia of vintage Corvettes with the convenience and reliability of newer cars.
The first thing to consider when embarking on a Corvette resto-mod project is which generation of Corvette to start with. The Corvette has been in continuous production since 1953, and each generation has its own unique characteristics and appeal. Some popular choices for resto-mod projects include the C2 Corvette (produced from 1963 to 1967), known for its distinctive split rear window and potent V8 engines, and the C3 Corvette (produced from 1968 to 1982), which was the first Corvette to feature a fully independent suspension and is famous for its shark-like appearance.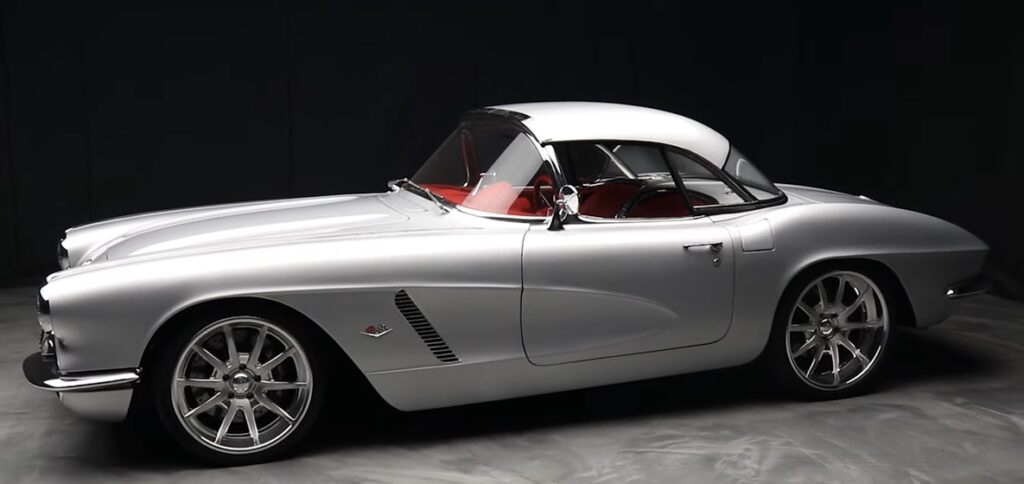 Finding the Right Balance of Corvette Resto-Mods
Once you've decided on a starting point, the next step is to decide what kind of modifications you want to make. Some common updates include installing a more powerful engine, adding modern suspension and brakes, and updating the interior with new seats, gauges, and infotainment systems. Another popular modification is to convert the car from its original fuel type (usually gasoline) to run on electricity, using a conversion kit. This can greatly increase the car's performance and efficiency, as well as reduce its environmental impact.
One of the biggest challenges of a Corvette resto-mod project is finding the right balance between maintaining the original character of the car and adding modern touches. This can be especially difficult if you're starting with a rare or valuable vintage Corvette, as you don't want to compromise its value or authenticity. One way to address this issue is to choose updates that are subtle and don't alter the car's overall appearance too much, such as upgrading the suspension and brakes or installing a newer, more efficient engine.
Building Corvette Resto-Mods will Hit You In the Pocketbook
Another important factor to consider is cost. Restomod projects can get expensive, especially if you're starting with an older or rare Corvette. It's important to set a budget beforehand and stick to it as closely as possible. You may also want to consider purchasing a less expensive base car and using it as a donor vehicle, rather than starting with a more valuable or collectible Corvette. If you're considering taking on a Corvette resto-mod project, it's important to do your research and plan carefully. Make a list of the modifications you want to make, and then research the parts and services you'll need to complete the project. You may also want to seek out the advice of other enthusiasts or professional mechanics, as they can often provide valuable insights and tips for successful resto-mod projects.
Final Thoughts on Corvette Resto-Mods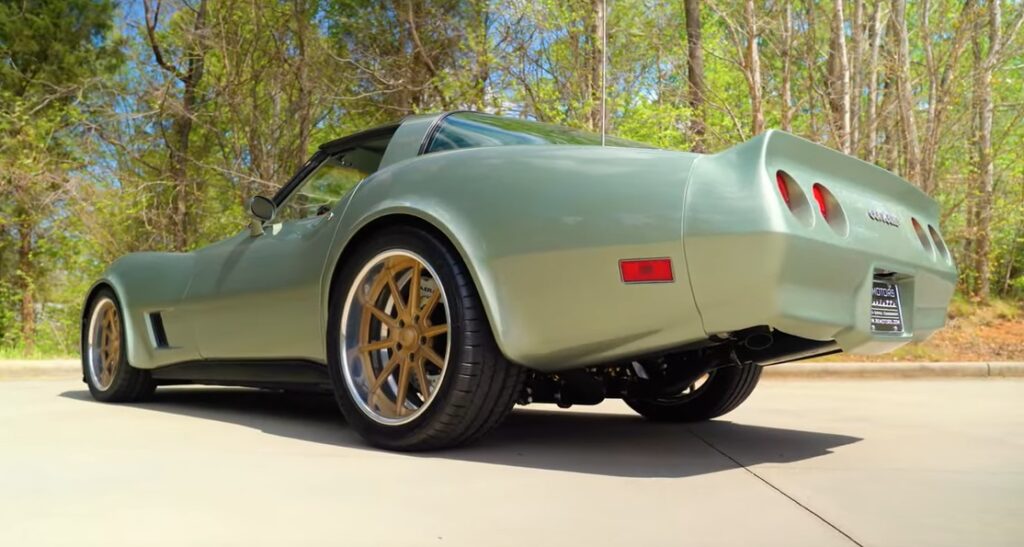 Finally, be prepared for the possibility that things may not go as smoothly as planned. Restomod projects can be time-consuming and labor-intensive, and it's not uncommon for unforeseen problems to arise. However, with patience, perseverance, and a little bit of luck, the end result can be a one-of-a-kind, modernized classic that you can be proud to call your own.