If you think of classic American cars, the Chevrolet Corvette probably springs to mind first. The Corvette has existed since 1953, so it's undergone many changes and evolutions over the decades – whether that be its design or its performance specs (or both). In this article, we'll take you on an illustrated tour of the history and evolution of the Corvette as well as show you what makes the current version of this car so impressive. We'll finish with some advice on where to buy one now if you have your eye on one!
Early History: The First Generation (C1)
The first generation of Corvettes were rear-engineered from a chassis originally created for a small family car. The C1 was powered by a 235-cubic inch, six-cylinder engine and an optional set of three two-barrel carburetors. This power plant allowed it to produce 150 horsepower and 285 pounds of torque. The first generation Corvettes had a solid frame made out of steel which helped make them some of the most durable cars on the road at that time.
Second Generation (C2): 1963 – 1967
The first generation of Corvettes were designed by Harley Earl and are often referred to as teardrop Corvettes. The teardrop design has been said to represent America's obsession with speed, but many believe that it was simply a design statement.
In 1961, the second generation (C2) of Corvettes was launched and it was an instant hit.
Third Generation (C3): 1968 – 1982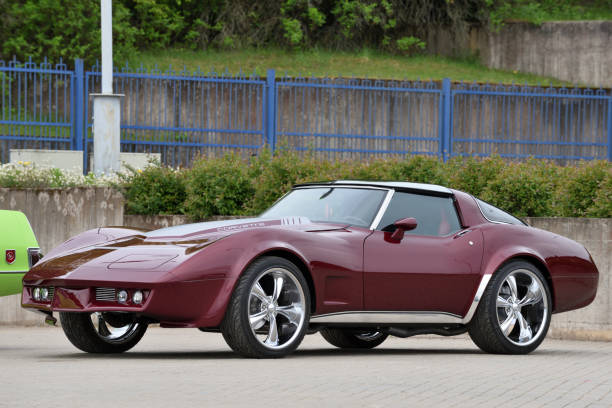 The third generation of Corvettes was called C3 and ran from 1968 – 1982. The first two years of production saw minor changes to the body work, but in 1970 significant mechanical changes were made. The engine size was increased to 350 ci (5.7 litres) and horsepower jumped to 300 bhp, with a new 4-barrel carburetor and improved camshafts. This resulted in improved performance for both the standard and optional engines which became available that year.
Fourth Generation (C4): 1984 – 1996
In 1984, the fourth generation of Corvettes was introduced. The C4 had a more rounded appearance than previous models and was available in coupe and convertible versions. The engine was an all-new V8 design with fuel injection that produced 230 hp at 5000 rpm. It also featured a new body-on-frame chassis which allowed for increased cabin size, a lower center of gravity and improved overall handling.
Fifth Generation (C5): 1997 – 2004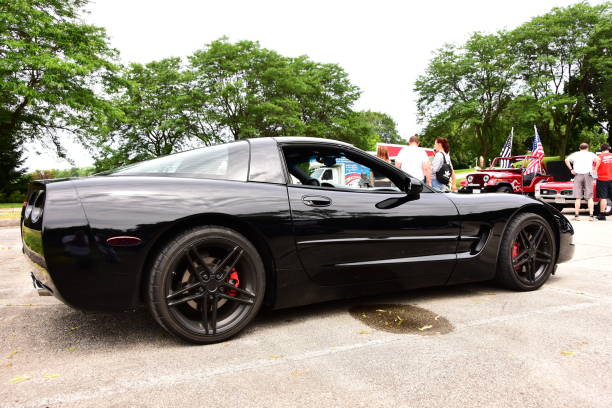 The fifth generation of Corvettes, known as C5s, were manufactured from 1997 to 2004. They were the first Corvettes with a fully independent rear suspension and, for some time, had disc brakes on all four wheels.
In 1998, an all-new LT4 engine was offered for an option on LS1-powered models.
Sixth Generation (C6): 2005 – 2013
The first of the all-new C6 generation Corvettes was introduced at General Motors' Design Dome in Warren, Michigan on January 8, 2005. It was a concept vehicle and GM's answer to criticism that the C5 was too soft and not sporty enough. Though it looked like an evolution of the C5, this new model was radically different with sharper lines and more aerodynamic styling.
The sixth generation includes both hardtops and convertibles, but does not have as many variants as the fifth generation. There are three engines: the base LS2 engine; a new LS3 engine for the Z06 model; and a completely new LS7 V8 engine for the Grand Sport.
Seventh Generation (C7): 2014 – 2019
The seventh generation of the Corvette, which was introduced in 2014, is largely known for its power. The C7 has a 6.2L V8 engine that produces 455 horsepower and 460 lb-ft of torque. It can go from 0 to 60 mph in 3.8 seconds and reach a top speed of 190 mph. Other features include: Chevy's MyLink infotainment system, 2 USB ports, Bluetooth connectivity, and OnStar with 4G LTE capability.
Eighth Generation (C8): 2020 – Present
The eighth generation of the Corvette, codenamed C8, is set to debut in 2020. The C8 will be a mid-engine sports car that has a lower center of gravity and wider rear track than its predecessor. It also features an aluminum frame and composite body panels for weight reduction.