The Corvette has been an iconic car since it was introduced in 1953, and despite its age, the Corvette continues to be one of the most sought-after cars on the market. While there are many different types of Corvettes on the market (like the Stingray and the Z06), they can be grouped into two main categories: road-going models and racing models. Below we'll look at some of the best Corvette racing models on the market today, so if you're looking to buy a Corvette check out our list!
1) Corvette ZR1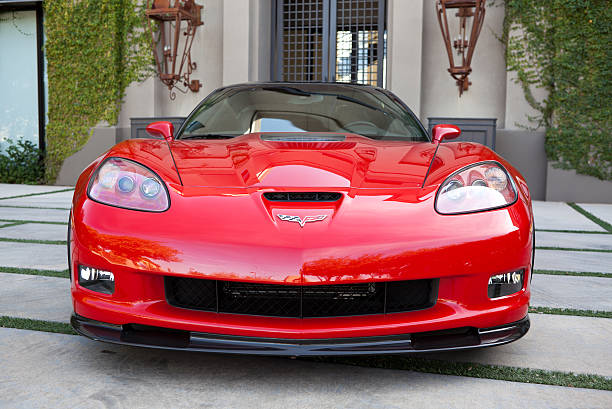 The Corvette ZR1 is a powerful American muscle car that was introduced in 2009. The car has an 8.2 liter, 638 horsepower engine and can go from zero to 60 in just 2.9 seconds. The Corvette ZR1 set the record as the fastest convertible production car ever made, with a top speed of 205 miles per hour.
2) Chevrolet Corvette Z06
Chevrolet Corvette Z06 is an American sports car manufactured by Chevrolet. It has a 6.2-liter V8 engine that produces 650 bhp and 650 lb-ft of torque. The Corvette Z06 comes with Michelin Pilot Sport Cup 2 tires and Brembo disc brakes, which are used in the GTE-Pro class of the FIA World Endurance Championship and 24 Hours of Le Mans.
3) Corvette Grand Sport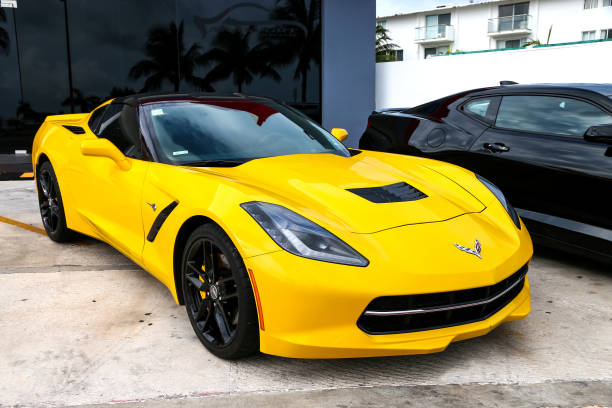 When it comes to the best corvette to use in racing, the Corvette Grand Sport is a favorite. This car is one of the most powerful and best-handling cars ever made. It has an LS3 6.2-liter engine that produces 505 horsepower at 6,000 rpm and 470 lb-ft of torque at 4,400 rpm. The car can go 0-60 in 3.7 seconds and does a quarter mile in 12 seconds at 118 mph.
4) Chevrolet Corvette Stingray
Chevrolet is a staple in the racing industry, and their Corvette Stingray is certainly no exception. The car has a 6.2L V8 engine, can go 0-60 mph in 3.9 seconds, and tops out at 195 mph. Not only that, but the car's racing pedigree is undeniable– it won't be long before you see this beauty on tracks around the world!
5) Chevrolet Corvette Convertible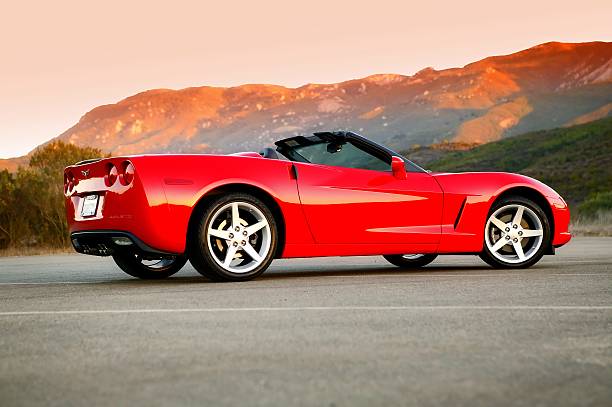 The Chevrolet Corvette Convertible is the sixth generation of American sports cars. The first Corvette was introduced in 1953 and has undergone several changes since then. The current convertible model was released in 2013, and it's available in a coupe and convertible body styles.
6) Chevrolet Corvette coupe
Chevrolet Corvette is one of the most iconic American cars. It is a two-door sports car that has been manufactured since 1953. The Corvette was designed to be affordable, and it remains so today with prices starting at $55,800. There have been eight generations of the Corvette. The C1 generation lasted from 1953 to 1962; the C2 generation ran from 1963 to 1967, and the third generation was sold from 1968 to 1982.
7 ) Corvette 427 Convertible
In 1965, Chevy introduced the new Corvette. The Corvette was a radical departure from its predecessor as it was longer and more powerful than previous models. It was designed to compete with Ford's newly introduced Mustang and Plymouth's Barracuda. The first engine offered in the Corvette was the 327-cubic inch displacement engine with 250 horsepower. This engine would be available until 1968 when the 427-cubic inch displacement engine became available with 350 horsepower.
8) Chevrolet Corvette C6.R
Chevrolet Corvette C6.R is one of the best Corvettes available to racers. The car weighs 3,296 pounds and has a 6.2-liter V8 engine that produces 505 horsepower and 450 lb-ft of torque. It can go from 0-60 mph in just 3 seconds! All this power can be yours for only $105,000.