The Chevy small-block V8 engine is a renowned design that boasts powerful horsepower, a compact size, and a straightforward layout. It was first introduced in 1954 and has undergone continuous improvement for increased power, efficiency, and lightweight. Chevrolet took the small block to new heights with the LS series V8, which debuted in the 1997 Corvette.
For those who appreciate the LS small-block V8's capabilities, Chevrolet offers the option of purchasing a Chevy LS crate engine. This allows custom builders of muscle cars, road racers, or kit cars to specify the engine of their choice for their dream ride.
Here are some top reasons why Chevy's LS crate engines are a special power plant. The LS V8 has a small footprint, which helps lower weight, improves balance, and optimizes packaging. This allows engineers and enthusiasts to arrange components in the best possible way for improved performance, reliability, and longevity. LS crate engines can power a wide range of vehicles, from weekend track cars to off-roaders, which has earned them a loyal following among various enthusiast groups where knowledge, tips, and tricks are readily available.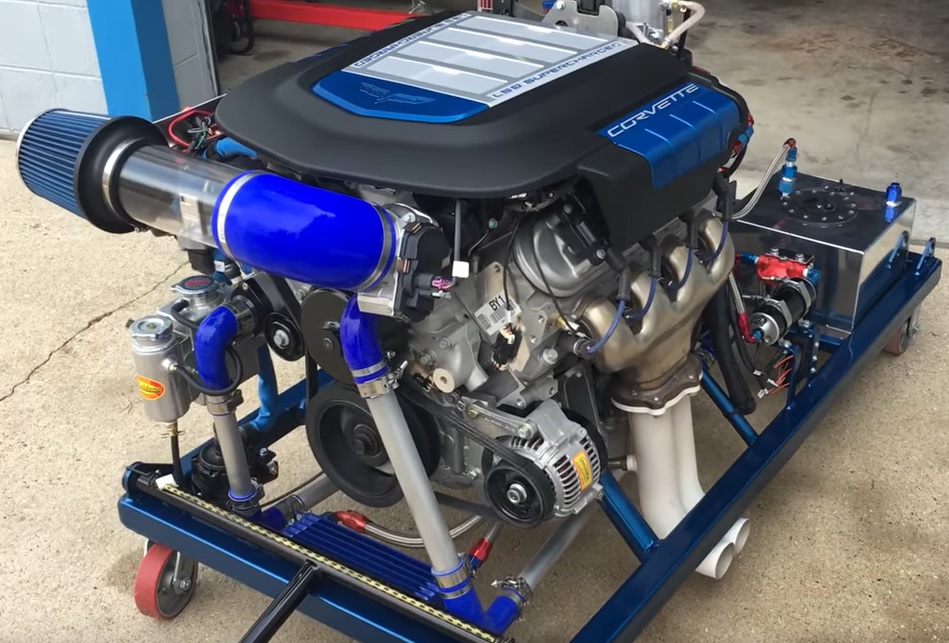 script type="text/javascript"> amzn_assoc_tracking_id = "corvetteresource-20"; amzn_assoc_ad_mode = "manual"; amzn_assoc_ad_type = "smart"; amzn_assoc_marketplace = "amazon"; amzn_assoc_region = "US"; amzn_assoc_design = "enhanced_links"; amzn_assoc_asins = "B09N92VRTQ"; amzn_assoc_placement = "adunit"; amzn_assoc_linkid = "5ce0aeb9c2e6370821629add15c4e813";
Installing a Chevy LS Crate Engine
Installing a crate engine can be a challenge, but tuners across the country can offer helpful advice to streamline the process. With the right tuning, a Chevy LS crate engine can provide impressive performance. Horsepower is important in automotive performance, but torque is also crucial, especially for initial acceleration from a stop. Chevy LS crate engines offer ample amounts of horsepower and torque, making them an excellent option for any vehicle or environment, from club racers on a road course to lifted pickups on challenging trails.
Tuners can install an LS crate engine and enjoy the world-class performance without dealing with complex valvetrains or turbocharging hardware. Additionally, Chevrolet LS crate engines offer great value, costing less than $10,000 for engines like the GM LS3, which produces 430 horsepower and 425 lb-ft of torque. LS crate engines are naturally aspirated, have OHV two-valve valvetrains, and have straightforward packaging, making them simple, reliable, and long-lasting.
These engines are also robust and respond well to tuning, with Chevrolet offering a wide range of parts upgrades for further performance enhancements, such as supercharging, new camshafts, or EFI mapping. Regardless of the Chevy LS V8 crate engine you choose, you will get classic American horsepower that can compete with anything on the automotive landscape. The LSX376-B15, for example, produces 473 hp and 444 lb-ft of torque and can be further improved with supercharging or turbocharging. With their burble, pop, and roar, Chevy's LS crate engines deliver a satisfying American V8 engine experience.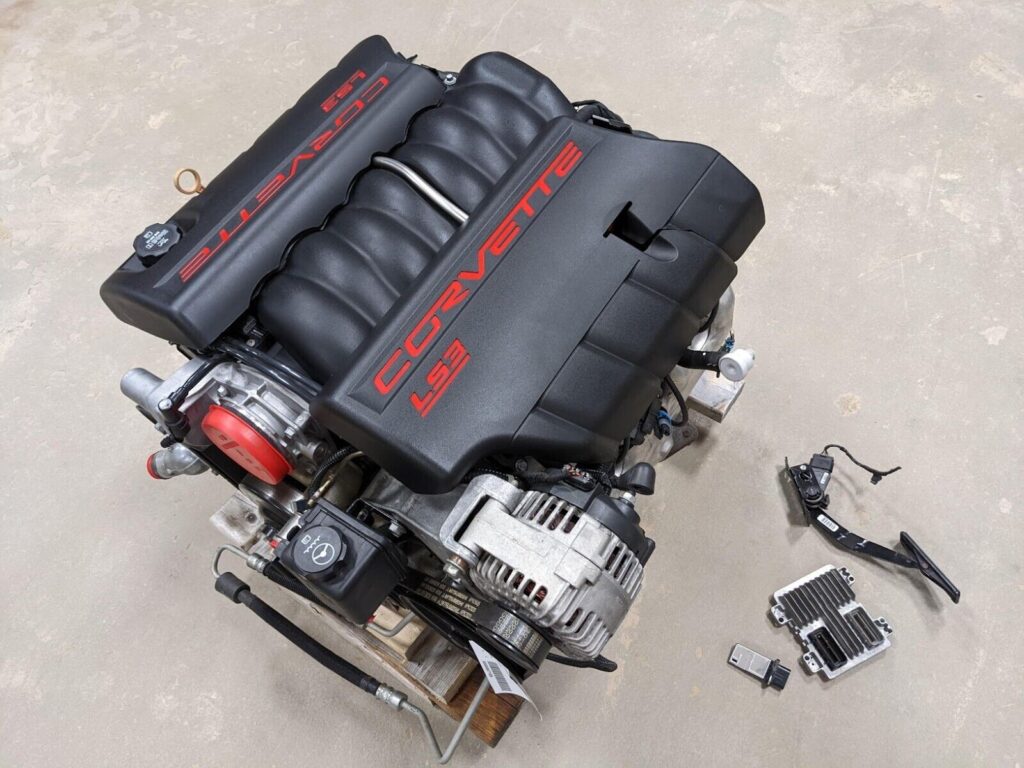 LS Crate Engines Aftermarket Performance Parts
When it comes to aftermarket support, LS crate engines enjoy a wealth of options and accessories. With a plethora of bolt-on upgrades and performance parts, owners can tailor the LS engine to their needs and wants, whether it's for track-day performance, off-roading, or cruising. Camshafts, headers, exhaust systems, air induction, and computer tuning are just some of the ways enthusiasts can maximize their LS engine's potential.
It's also worth mentioning that LS crate engines are highly modular and interchangeable. That means that parts from one LS engine can be swapped to another, making it easy to upgrade and modify over time. This can also help to reduce the costs associated with upgrading, as you won't need to purchase an entirely new engine for every performance improvement.
In conclusion, Chevy's LS crate engines are a fantastic option for anyone looking for performance and reliability. With a compact size, strong horsepower, and versatility, these engines can be found powering all kinds of vehicles, from hot rods to off-road rigs. Whether you're building a dream car or upgrading an existing ride, an LS crate engine is an excellent choice that won't break the bank. And with aftermarket support and a loyal following, the LS engine is sure to keep providing American muscle for many years to come.