Whether you've just bought yourself a sleek new Corvette, or you've been driving around in one for years, there's no denying that your prized possession was made to drive on the open road. That being said, it can still be fun to take your Corvette out on race tracks to push its limits of speed and handling and see how it stacks up against the competition, while at the same time giving your car the ultimate stress test it will only occasionally face during street driving conditions. Here are our top 10 picks for the best race tracks where your Corvette can shine
1) VIRginia International Raceway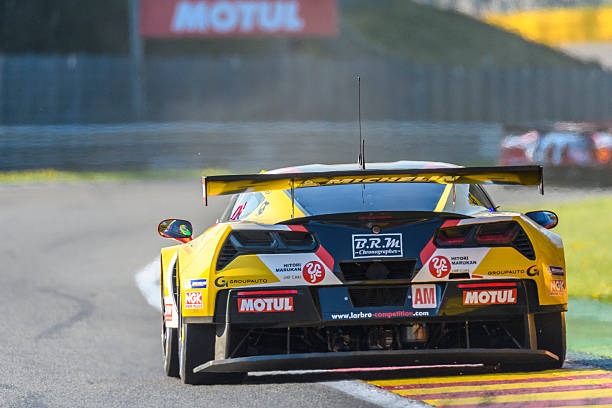 VIRginia International Raceway, also known as VIR, is a favorite among many car enthusiasts because it has the longest straightaway on an American track. This 3.27-mile long course is challenging and will test your skills with a variety of turns and chicanes to navigate. If you are looking for a good work out, this is the place to be.
2) Road America
Road America is a 4.048-mile road course located in Elkhart Lake, Wisconsin. It's often referred to as America's National Park of Speed. The track has both fast and slow sections with varying degrees of elevation changes. Road America was the first permanent racing facility built in the United States.
3) Watkins Glen International
Watkins Glen International is one of the most famous tracks in the country. It's been home to some of the greatest racing moments of all time, including Mario Andretti's first win and A.J. Foyt's fourth Indianapolis 500 victory. It features a 4-mile, 11-turn course with elevation changes up to 200 feet, making it more difficult than other tracks. The twists and turns in the track make for an exhilarating experience for drivers and spectators alike!
4) Barber Motorsports Park
The Barber Motorsports Park is a 3.2-mile road course that has been in operation since 1997 and is the only natural terrain road course in North America. It's an iconic design with a long front straightaway, sweeping turns and elevation changes. The track has hosted many races including MotoGP, World Superbike Championships and AMA Superbike. With high speeds and tight corners, it's no wonder that this track is on our list of the best tracks for your Corvette to shine!
5) Sebring International Raceway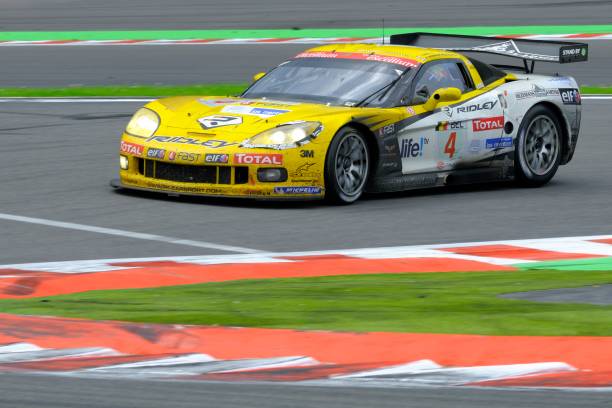 Located in Florida, Sebring International Raceway is a challenging race track that runs over three miles. There are 11 turns and it's been the site of 12 historic races. It's also the home of the 12 Hours of Sebring, which is one of the oldest sports car races in North America. In addition to being an excellent race track, it's also a great place for testing your Corvette or other cars you may be thinking about buying.
6) Road Atlanta
Road Atlanta is a 2.5-mile, 12-turn circuit with two long straights, making it perfect for cars like the Chevrolet Corvette. Located in Braselton, Georgia, Road Atlanta has hosted such events as the IMSA SportsCar Championship and United States Road Racing Championship. The track's elevation changes and camber curves keep drivers on their toes while navigating this exhilarating course.
7) Sonoma Raceway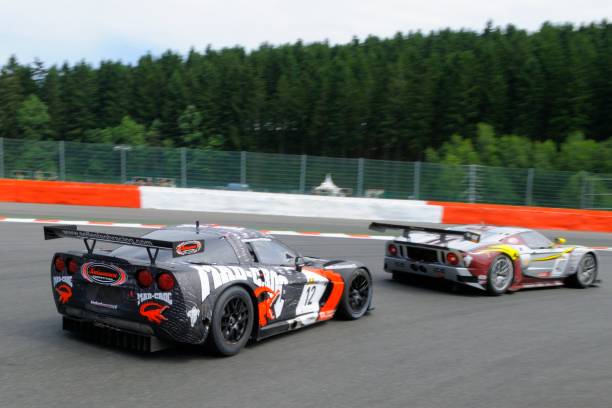 Sonoma Raceway is known for being one of the most beautiful race tracks in the world. It has a natural beauty with plenty of hills and trees that make you feel like you're driving through a forest. The track itself is 4.048 miles long, which makes it one of the longer tracks on this list. Sonoma Raceway has hosted more than 100 events since its opening in 1968 with IndyCar, NASCAR, NHRA drag racing and more.
8) Laguna Seca Raceway
Laguna Seca Raceway is a race track near Monterey, California. The track's main attraction is the Corkscrew, a sharp turn that changes direction to the right then back to the left. The area also has a number of popular tourist attractions, like Pebble Beach and Carmel-by-the-Sea.
9) Charlotte Motor Speedway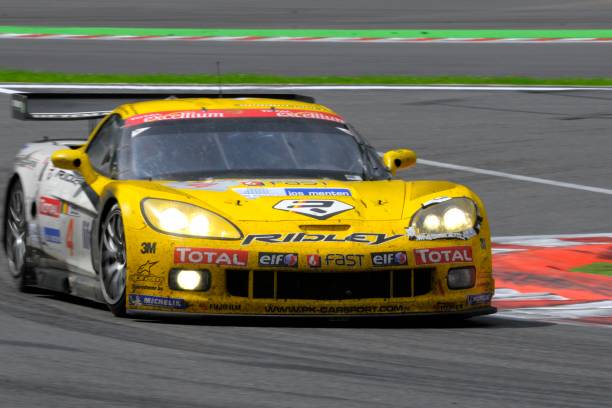 Charlotte Motor Speedway is one of the most iconic race tracks in the United States. Located in North Carolina, it's home to the NASCAR Hall of Fame, and was first built in 1959. The track has a unique layout with four quadrants that allow you to see all the action happening at once.
10) Daytona International Speedway
There's no better place to put your shiny new Corvette through its paces than the Daytona International Speedway. This 2.5-mile long track is one of the most well-known and respected in the world, and is home to some of racing's most prestigious events. It's also one of the fastest tracks on earth, with a top speed of close to 200 miles per hour!