Angelyne's pink Corvettes and billboard promotion in Los Angeles in the 1980s were the stuff of legend. For those of us who were around during that time, it was impossible to miss the sight of her driving around the city in her hot pink 'Vettes, with her iconic billboards looming large over the cityscape.
As a Corvette expert, I have to say, I was a bit skeptical at first. I mean, sure, the pink paint job was eye-catching, but I couldn't help but think it was a bit of a gimmick. But as I got to know Angelyne and her cars, I quickly realized that there was a lot more to her than just a flashy paint job.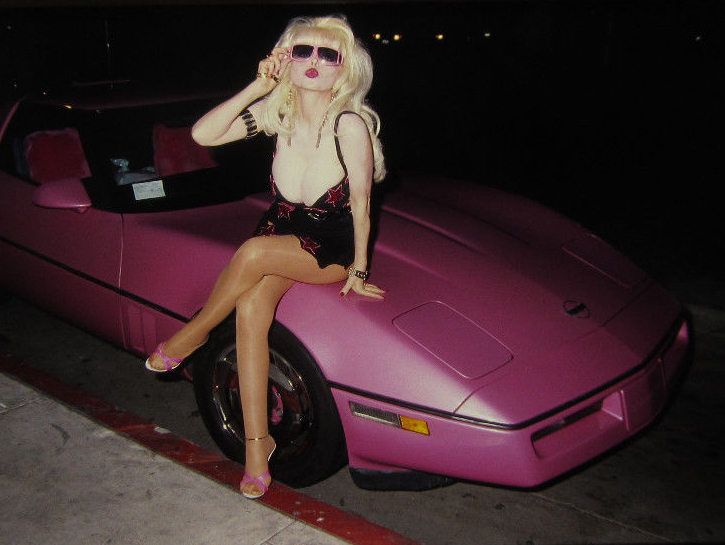 Angelyne's Pink Corvettes are so Memorable
For starters, the woman knows how to drive. She's been behind the wheel of Corvettes for decades, and she knows how to handle that powerful V8 engine like a pro. She's also a master of billboard promotion, and her billboards were always strategically placed to get the most visibility.
But what really sets Angelyne apart is her sense of humor. She's always had a great sense of humor, and she never takes herself too seriously. I remember one time when a group of us were out cruising in our Corvettes, and Angelyne pulled up next to us in her pink 'Vette. She rolled down the window, and in her best Valley girl accent, she said "Like, oh my god, you guys are like, totally following me or something?" We all cracked up and ended up cruising with her for the rest of the night.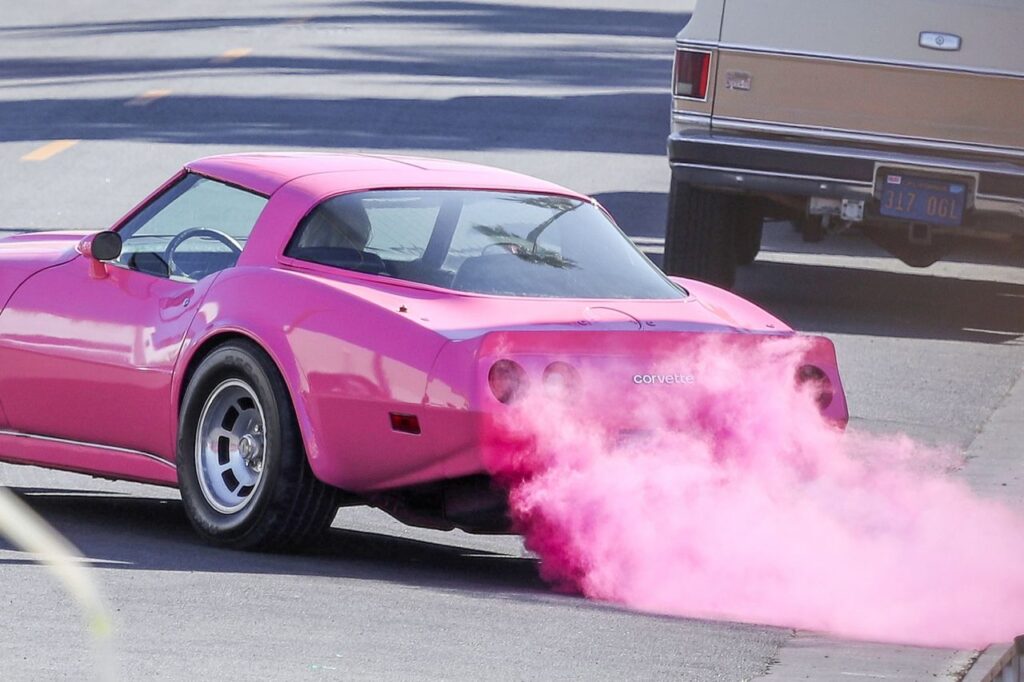 Car Culture Comes in Many Colors
Another thing that sets Angelyne apart is that she's always been a true Corvette enthusiast. While some people might see her pink Corvettes as just a publicity stunt, the truth is that she genuinely loves these cars. She's owned several over the years, and she's always kept them in top condition.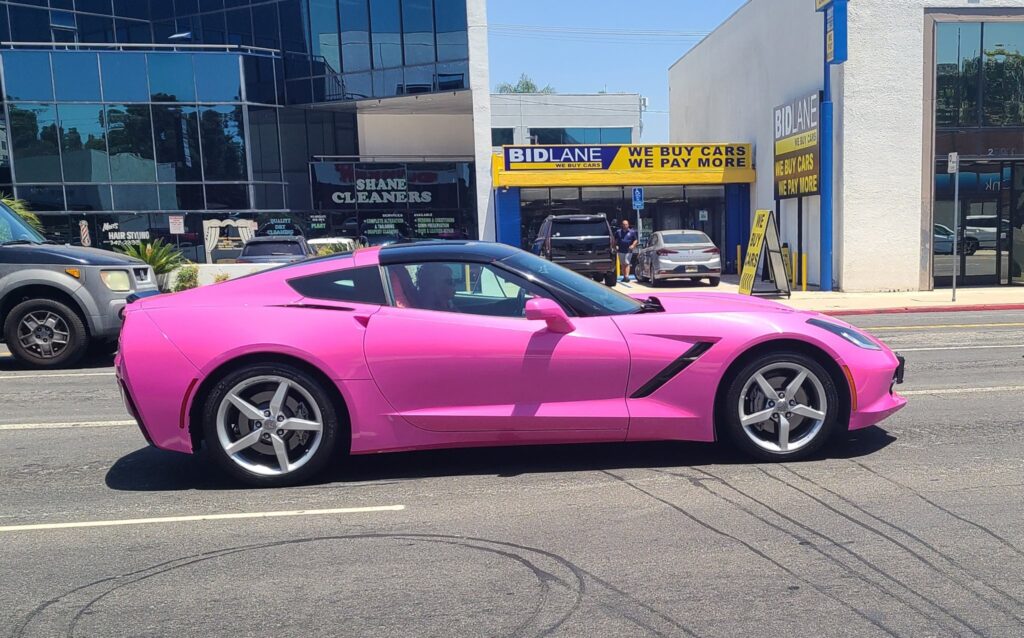 Angelyne's Pink Corvettes a True Legendary Story
But the real magic of Angelyne's pink Corvettes and billboard promotion is the way it brought people together. Whether you were a Corvette enthusiast or not, you couldn't help but be drawn in by the bright pink paint job and the larger-than-life billboards. It was a way for people to connect and share their love for this iconic American sports car.
In conclusion, Angelyne's pink Corvettes and billboard promotion in the 1980s were more than just a publicity stunt. They were a way for a true enthusiast to share her love for the car and bring people together. And let's not forget the humor and entertainment Angelyne brought in her unique way of promotion. It was a time when the city of Los Angeles was a little bit more colorful, a little bit more fun, and a whole lot more interesting, all thanks to Angelyne and her pink Corvettes.